Just when you thought it was safe to put away the winter gear...
I'd say there's a good 6-8 inches out there at the moment and it's still comin' down at a pretty good clip.
Truth is, this is actually fantastic news for us. Usually by this point in the season we've had about 55 inches of snow, and this year I think we were at about 19. So I'd describe the mood here as jubilant!
It started falling last night and hasn't really let up since.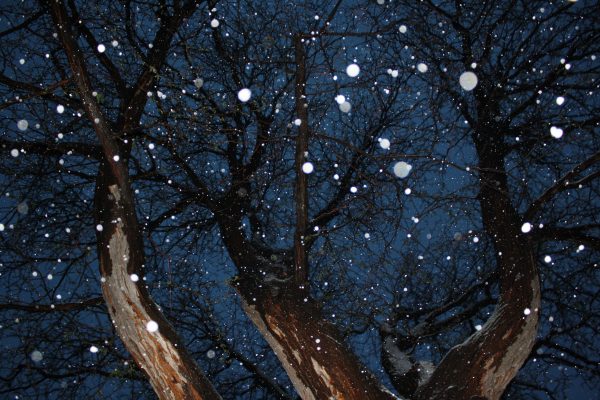 And while this may seem like crazy weather to those of you not from these parts, March and April are actually Denver's two snowiest months, so this is actually much more "normal" than the mild weather we have been enjoying!
View from a bike ride last week.
I covered the garden, but honestly, I've only planted the cool weather crops, and the snow will insulate everything from the cold temps, so I think things will be fine. And the moisture is quite welcome!
I did forget to cut some of the lilacs and iris to bring them inside though... and this is what they looked like this morning.
Oh well... I did go out and shake the snow off of the lilac bush, so hopefully we won't get too many broken branches.
Glad I trimmed back the juniper tree... I fear it would be sagging even worse if I hadn't.
Anyhow... that's the news from the Mile High City! How's the weather in your neck of the woods?
And... here are some photos from recent bike rides to tide you (and me) over until things warm up!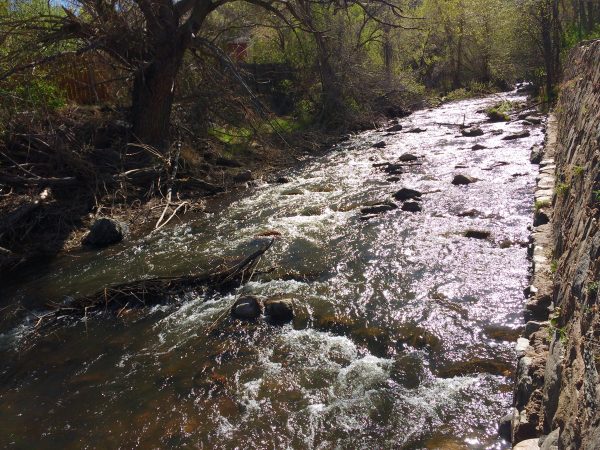 Bear Creek in Morrison, CO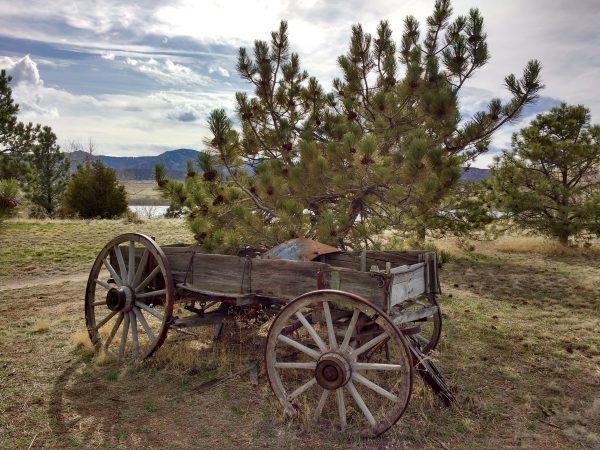 The remains of an old covered wagon out at Chatfield State Park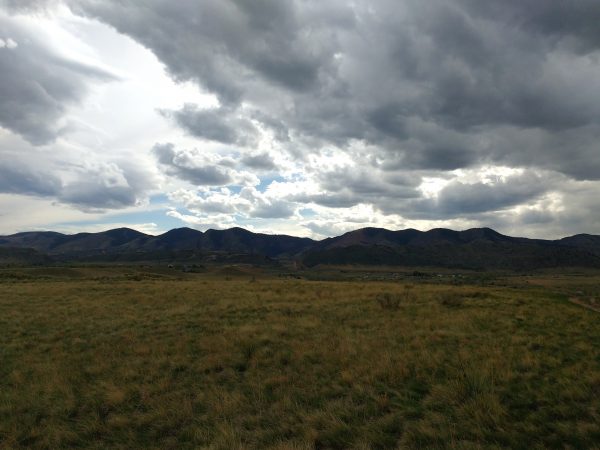 Some Neat Looking Clouds over the Mountains
Blossoms, blossoms, and more blossoms!