So, winter finally got here... sorta.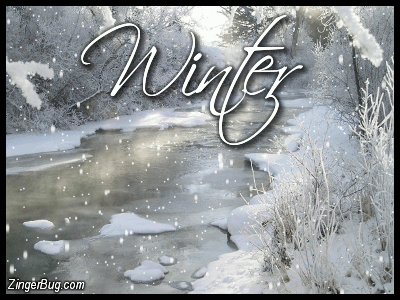 It snowed last night for the first time since, I dunno... September maybe? It was only about an inch, which leaves us WAY below the 2 feet or so that has normally fallen by this point in the season. But the temperatures took a nose dive, and it does at least feel a bit more "normal" for this time of year.
Not that I'm complaining about the warm weather we've been enjoying - it's been a bike-filled fall, and I've enjoyed every moment of it. Here are some random photos from rides we took this fall. I left them higher resolution than I usually do, so you can click on them for bigger versions if you like.
The other day we were near the spot where the first 2 photos were taken, when we ran into a young woman from Venezuela. Chatting with her certainly put things into perspective. If you're not familiar with the situation down there... well, let's just say it's rather grim. The way she put it, "You can be killed at any moment - that's just the way it is."
It was a good reminder for me, that even though it feels like things are headed off the rails in the political arena here, we're still vastly better off than the majority of people on this planet.
The cold weather probably means we won't get much biking in for the rest of the year, but that's OK. I've already broken my personal best for miles (just over 3200 for the year) so I'm quite satisfied with that.
In other news, CatMan and I watched It's a Wonderful Life the other night.
Oh, how I LOVE that movie. Talk about another gratitude reminder. We always think that the good stuff is somehow "out there" - but in reality it's all right here.
Anyhow, a dear friend of mine lost her beloved cat yesterday. As she and I were talking about it all, It dawned on me that it was 13 years to the day since I lost my sweet Mow kitty. I'm feeling a bit sad thinking about it.
So I'll leave you with a picture of my beautiful Mow-girl, and a story that I wrote years ago about her passing.
Wishing each and every one of you the very best this holiday season.
The Best Christmas Presents I Ever Received
It was Christmas time, and my beautiful cat was dying.
Her name was Mow. I had wanted to name her Emma, because I thought that a beautiful cat deserved a beautiful name. But the man I was living with at the time had known a dog named Emma, and lest the two become inexorably confused in his psyche, Emma was out.
He wanted to call her "Bunny Butt". Bunny Butt?!?!?! Well, in his defense, she was a Manx, and in place of a long feline tail, she did have a cute little bunny-like nub. Still, I thought she deserved better.
We went round and round for weeks but were unable to reach a consensus. Finally our little kitty took matters into her own paws and named herself "Mow" (like meow without the "e"). In retrospect, "Mao" might have been a better spelling since she ruled the household with an iron paw!
But at this point, her name didn't matter, it only mattered that my best friend in the entire world was dying. She truly was my best friend. She had seen me through so many difficult times… the ending of the above-mentioned relationship, and some very difficult situations with my family and at work. Through it all, she was my constant companion, always there to lick my forehead when I needed cheering up, or cuddle with me in bed if I was lonely.
The last years had been difficult. A little stray cat who came to be named Daisy had wandered into our lives, and although she was a sweetheart in her own respect, she and Mow never saw eye to eye. I tried for years to integrate the two of them, using every trick in the book, but for all of my efforts I was never able to get them to the point where they could be in the same room without bloodshed.
When Mow was diagnosed with kidney disease, hyper-thyroid, and maybe lymphoma (the vets disagreed) in April, I decided that it wasn't fair to put her through any more trauma, and resigned myself to having a divided household. Mow was the upstairs cat and Daisy had the garden level. In my heart, I knew she didn't have long to live, but I hoped against hope that she would make it to Christmas.
The months dragged on and she grew steadily weaker. I tried every medicine and diet and therapy I could find, shelled out a huge portion of my life's savings on veterinary specialists… but then on Thanksgiving Day she started to cough, and I knew it wasn't good. An X-ray confirmed the cancer in her lungs. She was far too weak to survive surgery, and even if it were to be successful it would only extend her life a matter of a few months at best.
So that was it… my little friend was dying, and I was a wreck. I was wracked with guilt… what had I done wrong? Had I fed her the wrong food? Used the wrong kitty litter? Failed to notice some sign I should have seen? I was afraid to leave the house. What if I returned home to find she had died all alone and afraid? But most of all, I was afraid that I wouldn't be able to handle her death. Would I have to have her put to sleep? How could I ever make such a horrible decision, and how would I know?
I finally decided that I would just have to let her tell me when it was time. She had managed to tell me what her name was, so I figured she would let me know when she was ready to go.
The days grew shorter, and my little friend spent more and more time sleeping in her various "nests"… under the coffee table, under the recliner, in the linen closet. I tried to comfort her, but she grew more and more withdrawn. I missed my little friend terribly, and she wasn't even gone yet.
But then, about a week before Christmas, I was lying in bed worrying about her, when all of a sudden I felt the familiar thump of her little paws as she jumped up onto the bed. She hadn't joined me in bed for several weeks, and I was pretty sure that she never would again. Yet there she was, purring and scratching at the covers with her familiar little barking meow.
I lifted up the covers and arranged the pillows to make her a little "tent" just how she liked it, and she settled down making "spoons" with me just as she had every night for so many happy years. I rubbed her belly as she purred and I quietly cried. I don't think I slept at all that night, not wanting to miss even a second of her precious gift.
Two nights later things got really bad, and I knew the end was here. She was so weak that she couldn't walk but a few feet before collapsing, and she was starting to have real difficulty breathing. I decided that if she made it through the night I would take her in the following morning to let my suffering little friend finally rest. So I curled up next to her, and tried to comfort her the best I could.
A few hours passed, when suddenly, she got up. I put my hands out to catch her if she wobbled… but she did not wobble. She walked… no she actually marched over to the screen door that I had rigged at the top of the stairs to keep her separated from Daisy. She clawed at the door and mewed at me insistently. "She must be hallucinating" I thought to myself, and went to pick her up. But she pawed at the door again.
Tentatively, I opened the door and let her go down onto the landing. Daisy, whose interest had been aroused by the pawing at the door, was on her way up the stairs. I prepared to snatch little Mow out of harm's way, but to my utter surprise, there was no growling, no hissing and no signs of distress from either cat. Instead, the two touched noses and sat together on the landing, purring quietly for about five minutes. Then they both stood up and rubbed faces briefly before Daisy went back downstairs.
That was the first and only time that they were ever together in that way. It was as if Mow was making her peace with Daisy in her final hours. It was another amazing gift from my amazing little kitty.
I took my sweet Mow upstairs and cradled her in my lap. She died in my arms about an hour later. And when the event that I had so feared for so many months finally came to pass, I was amazed to find that there was incredible peace in her passing. The worry, the struggle, the guilt, the fear were all over. I held my little friend, thanked her for filling my life with such love, and told her that I hoped she could still feel the love that I had for her. Her final gift was letting me be with her at the end, and sparing me the agony of having to have her put to sleep.
Years have passed since then. Daisy died a few years after Mow, and they are buried together out in the garden. I now have three beautiful cats who all get along wonderfully. But every year when the holidays draw near, I remember the events of that Christmas, and the wonderful gifts that Mow bestowed in her final days. They were truly the best Christmas presents I have ever received.
In the end, she didn't quite make it to Christmas. She died on the solstice, the longest night of the year. In my heart I think she was telling me that the dark nights were over and it was time for the light to return again.